What Is A Spinal Condition?
Your spine is a column made up of many interconnected bones called vertebrae. These are associated anatomically and functionally to one another via joints and then nearby nerves, discs, muscles, tendons, and ligaments. Each vertebrae has an opening that allows for the spinal cord to pass through. This forms the spinal canal. It's a complex and important piece of you that can be the source of many different types of injuries and conditions.
Really, a "spinal condition" is an umbrella term that could cover a range of things – from mechanical pain to spinal stenosis to spinal disc displacement.
But unfortunately, any form of spinal condition can often be debilitating – causing you to lose your range of motion and functional movement, leaving you unable to do the things you love.
What Are My Treatment Options For Spinal Conditions?
The treatments available to you will be dependent on how severe your condition is, the symptoms you're experiencing and medical history. Our team will review your symptoms and perform exams to provide a diagnosis and the right course of treatment that is specific to you.
Often, our team will recommend non-surgical treatment options first. This includes:
Activity modification

Chiropractic adjustments

Massage

Therapeutic modalities, exercise, and activities

Gait therapy

Nutritional counseling and medically supported weight loss

Trigger point injections

Over the counter or prescription medications

Return to work and activity training

If you're experiencing spine pain then it's time to begin your journey to experiencing relief. To receive a medical diagnosis and treatment specific to your needs, reach out to our team today for an initial consultation.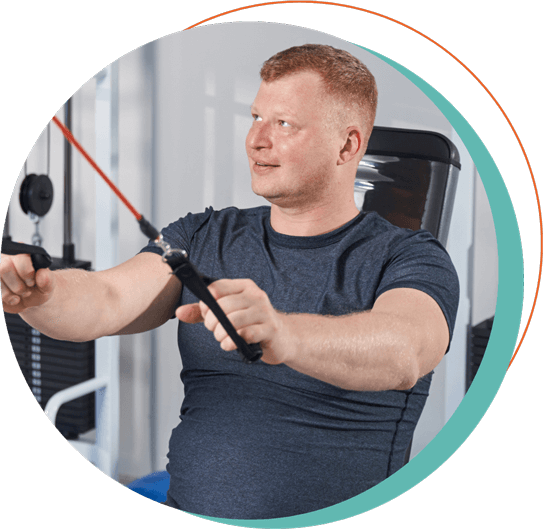 Frequently Asked Questions About Spinal Conditions
Is spinal disc displacement treatable?
Absolutely. The exact treatment will depend on the severity of the condition, but it is not something that you have to live with. Reach out to our team today for an initial consultation.
Do people have to suffer with long term effects from stenosis?
No. They can improve the way they live by receiving therapeutics aimed at reducing chronic pain and increasing function and learning self-care steps to improve performance in activities important to them.