Helping Our Veterans Recover
Here at Parker Performance, we offer veterans of every age and background personalized recovery options for their unique situations. Just like no one person is the same, our treatment is customizable. A veteran is not just a number to us – they are a real hero who selflessly put their life on the line. Now, it's our turn to give life back to them.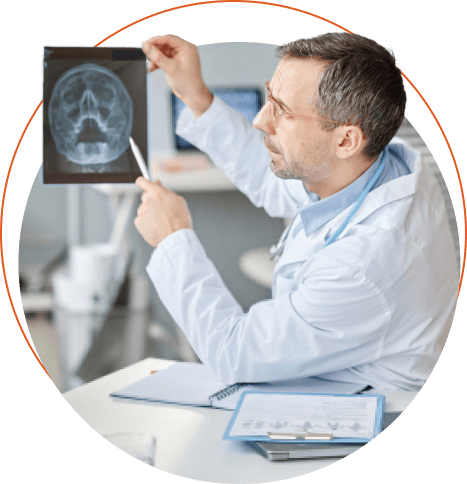 What is Our Veteran Support Program
Our Veteran Support program is moldable to address a veteran's injuries or areas of concern. We know veterans are equipped with a special passion to serve, regardless of the danger, and this enables us to give back to them. Parker Performance Institute offers proven services, based on real patient experiences, to help veterans regain the confidence, strength, and mobility they need to live their lives to the absolute fullest. We see an average of 65% improvement in PHQ-9 score, and 46% improvement in functional mobility assessment scores.
We're able to provide these services to veterans free of charge, thanks to the generous contributions from donors like you.
1.3 Billion people with disabilities (PWD). Their friends and family add another 2.3 billion people who act on their emotional connection to PWD.
70% of veterans experiencing homelessness also experience substance abuse, and 50% live with mental illnesses like PTSD.
TX, NM, OK, LA are among the highest reported areas of veterans with disabilities.
How You Can Help Our Veteran Support Program
If you or your organization is looking for a worthy cause to donate to, please consider Parker Performance Institute's veteran support program. Your generous, tax-deductible donation goes towards offering the latest in neuroscience and evidence-based therapies specialized for veterans, to help them regain the life they love.
These include:
TBI: concussion assessment, computerized movement analysis/gait and activity testing, neuro-muscular reeducation, neuro-visual training, therapeutic modalities, nutritional counseling
Amputation (limb loss, ghost limbs, phantom pains)
Metabolic treatments: lab work, nutrient/hormone levels, inflammatory markers, supplements/pharmaceuticals, hormone balancing
Musculoskeletal treatments: injury assessment, joint manipulation and mobilization, computerized functional screening, range of motion, motor control therapies, therapeutic modalities, low-level laser therapy, balance and performance training, therapeutic exercise and activity, extracorporeal shock wave therapy